Artists:
Alejandro Cremaschi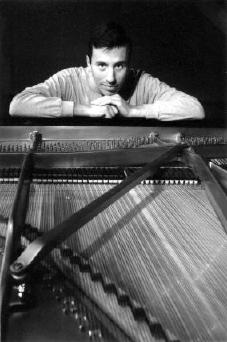 Dr. Alejandro Cremaschi
Assistant Professor of Piano
School of Music
Ohio University
Athens, OH 45701
USA
acremaschi@frognet.net
Alejandro Cremaschi received both his Master of Music and Doctor of Musical Arts degrees in Piano Performance from the University of Minnesota. He earned a Bachelor of Arts degree in Piano Performance from the University of Maryland in Baltimore, and a "Licenciado en Piano" degree from the Universidad Nacional de Cuyo, in Mendoza, Argentina. He studied piano with Dora De Marinis, Nancy Roldan and Lydia Artymiw. Praised as an intelligent and sensitive pianist, he has performed in numerous cities worldwide, including Washington DC, Baltimore, Buenos Aires, Guadalajara, Ottawa, Montreal, Pittsburgh, London, and New York.
Dr. Cremaschi teaches piano at the School of Music of Ohio University, in the United States.He has adjudicated in several regional and state competitions, including the Buckeye State Competition, the Columbus Teacher's Association Competition, and the West Virginia Music Teachers Association High School Competition. He is a recognized specialist in the area of group piano pedagogy and music technology, and has published articles in scholarly journals in these fields.
For the last six years, Dr. Cremaschi has been intensely involved in the performance and recording of music by Latin American and Argentinean composers. He has participated in several CD recording projects produced by the Argentine foundation "Fundación Ostinato," and has performed this repertoire throughout cities in North America in concerts, recitals, lectures and presentations. He has appeared with the orchestras of the universities of Minnesota, Maryland (Baltimore) and Cuyo, and with the National Symphony Orchestra of Argentina in the world premiere of "Argentina Fantastica", a piano concerto by the Argentine Guillermo Silveira.